Ignis Rope Dart 16
LED Rope dart with custom images and Ignis Pixel mobile application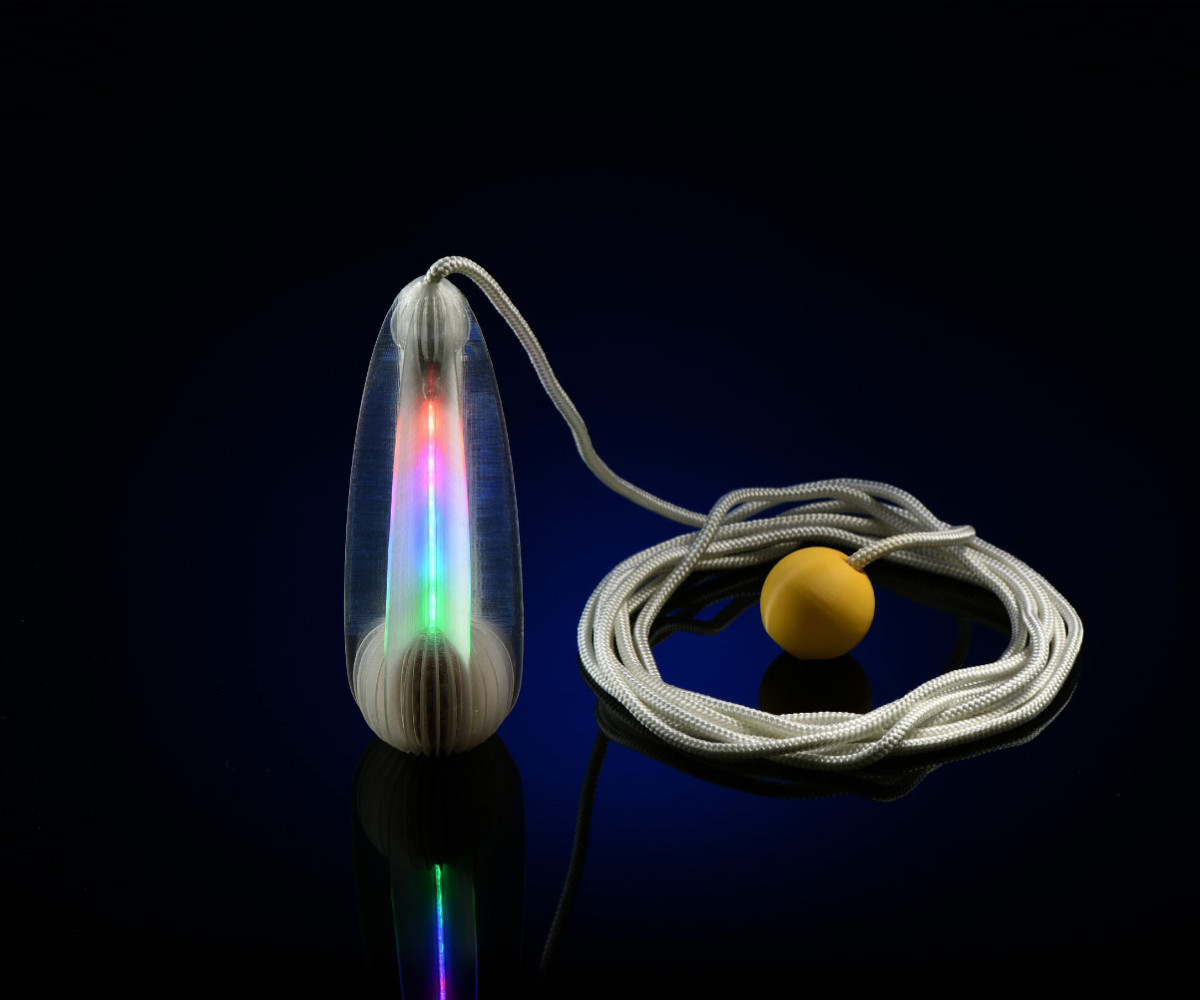 The average production time for an order is 2-3 weeks. Contact us for more information
Video demonstration
Description Ignis Rope Dart 16 is dart with soft casing that protects you and device during impacts and bumps and keep images in trails clear.

Upload your pictures, texts with emoji, logos, patterns and effects directly from Mobile App from your phone!
Custom pictures make your performance emphasize the theme of the show/event.

Now your phone turns into remote controller for Ignis Rope Dart 16. While you spin your friend can change pictures according to the music.

On default total length from dart bottom to top of the knob is 300 cm (9,5 ft) This length can be customized. Please leave your preferred length in comments to the order.

Ideal balance to perform any type of tricks. The center of gravity of Ignis Rope Dart 16 is located at the very end. Adjust darts's weight from 80 to 160 g (2.8-5.6 oz.) and knob handles from 5 to 30 g (0.2-1.1 oz.) to yourself using additional weights from the kit.

This version additionally contains:
- Fitness-poi functionality with training statistics in Mobile App
- Image stabilization option

*Colors of JellyKnobs and bottom plug of Ignis Rope Dart 16 may be different from those on photos. If necessary, specify.
Technical characteristics
Resolution: 16 pixels (32 LEDs)
Rendering speed: 1250 rows/second
Weight: Adjustable 80-160 g (2.8-5.6 oz.)
Diameter: cm ('')
Total length of poi: 17 cm (6.7'')
Length of LED part: 8 cm (3.1'')
Total length: cm ('')
Working time: 3.5h average; 35 min full white; 10h low brightness
Number of colors: 16,7 million (Color depth 24 bit)
Battery capacity: 800 mAh
Thickness: cm ('')
This poi in action
Frequently asked questions
We give 2-year warranty for most of our products (for Jump Rope - 6 months/50.000 jumps, whatever comes first), 30-day moneyback period and free technical services including free repairs during warranty period. If there is something wrong with your props, please get in touch with our support team by email: support@ignispixel.com
Best performers choose Ignis Pixel
Not sure which model to choose?
We will gladly give you more info online, by email, by phone, or any other way that's convenient for you
Choose your preferred way of communication