Soft Caps
Soft caps with weight inside. Change the balance, customize it for your needs, adding weight on the ends.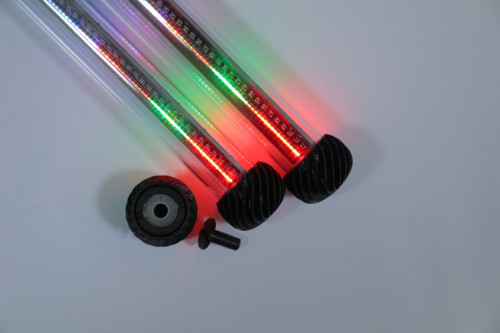 The average production time for an order is 2-3 weeks. Contact us for more information
Video Demonstration
Description We created soft caps with weight inside. You can change the mass of this weight and customise it from 7g to 30g (0.25-1.1 oz.) - watch in video.

Shift center of gravity from rather heavy handle to the end of poi.

That will help you to set the best balance and do poing more comfortable.

Price is for pair.
Technical characteristics
Weight: 30 g (1.06 oz.)
Frequently asked questions
We give 2-year warranty for most of our products (for Jump Rope - 6 months/50.000 jumps, whatever comes first), 30-day moneyback period and free technical services including free repairs during warranty period. If there is something wrong with your props, please get in touch with our support team by email: support@ignispixel.com
Can I transform poi into a staff/nunchaku?
All models are convertible. Short poi (32Tech, 48Lite, 80HD Tech) can be used a nunchaku, just change the loop. Attach poi to a staff connector and you get a staff.
Best performers choose Ignis Pixel
Not sure which model to choose?
We will gladly give you more info online, by email, by phone, or any other way that's convenient for you
Choose your preferred way of communication